edm
Source: Facebook
Lots of fun was had at the Rite Trax 1st birthday bash. Personally, as Futurhood av, I was providing vj performance alongside Joe from Damp Studios. We projected side by side all night and it was real fun. There were also artists and more providing interesting additions to the whole event. A Guy Called Gerald was the headliner – see below. He is well known for his old skool work as well as his current performance and output – we had a nice chat and a fag later on. Mistabishi was there as well, it was nice to catch up – not seen him in a while but the performance, like Gerald's, was electric. Great support came from all the rest – Isis Moray, Cryptic, Phatworld and all the rest. Looking forward to more.
It is a vibrantly new thing – Rite Trax – combining a variety of music, presenting club nights alongside art experiences and spoken word poetry. We have all run across each of these things separately, the combination is something really very different. All of it should be supported. Why leave your senses unfulfilled. Most of us love our music and appreciate the visual and the word based forms of expression. With these events and everything presented through the website (see below), you can have all of this together or in part. On top of this when there is music there also tends to be vj performance as well (often from me).
pics from Dan Arves
Source: A Guy Called Gerald – Topic – YouTube
RiteTrax CIC is a newly formed social enterprise based in Manchester and Sheffield, aimed at providng a platform for underground creative culture.
Source: RiteTrax CIC :: A platform for underground culture
Save
Save
Save
Save
Save
Save
Save
Save
Save
Save
Save
Save
Save
Source: RiteTrax #009
Coming really soon, hopefully I will be doing the visuals again. I am having an absolute ball with these guys. I have djed and vjed for them – at Golden Harvest (soon to be closing down becauseof council re-development in the area) and at the Harley – an old stomping ground of mine. I have also provided them with a little promo work and mini-mixes for the radio show – see below. Very soon a guest mix of mine should be up on their mixcloud channel. I may also put up the Harley mix on my channel. Also thanks to them I vjed @ Garage Night 2 also at Golden Harvest. There may also be a load of work arising as a spin-off – that will be announced a little later.
The Rite Trax gigs are quite a thing – live poetry, art, even live art, live music, dj performance, my visuals and a mix of people that is spectacular. I have spoken so many languages at these gigs – it is untrue. These events are so special – get down. Also check out their show on Reform Radio.
Source: The Garage Night 02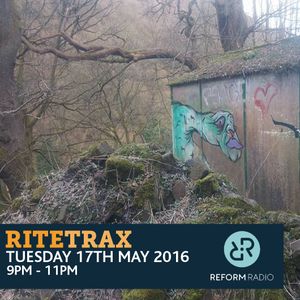 There is a particular quality about autumn, its beginnings. As days grow a little shorter but there is still a hint of warmth, or at least an absence of real cold. We have gone beyond wild picnics and summer jaunts. There is something of a new beginning taking place, work or study comes to the fore and personally I have the urge to slip into particular bars, run through certain sorts of music and spend evenings in a way that is …
But there is also the sky and the neighbourhood just as the sun sets, strange colourations of things. Musical in its own right. You can find an entertaining or intriguing texture almost anywhere.